News
Update: EPA Accused of Aiding Monsanto In Covering Up Cancer Links to Roundup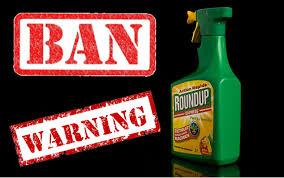 We are continuing to investigate claims for consumers throughout the U.S. who have been exposed to the weed killer Roundup. If you or a loved one have been diagnosed with non-Hodgkin lymphoma after exposure to Roundup, and would like more information about your rights, please contact us today.
In a potentially explosive new development in the Roundup litigation, on February 10th, 2017, plaintiffs made a new court filing accusing the EPA of colluding with Monsanto to cover up the cancer-causing effects that have been linked to Roundup.
The filing is primarily focused on correspondence dated March 4, 2013 written by the late EPA senior toxicologist Marion Copley. In it, Copley accuses EPA scientist Jess Rowland of protecting Monsanto's interests and unfairly aiding herbicide manufacturers. Rowland was the primary scientist responsible for investigating the risk of cancer from glyphosate, the main ingredient in Roundup. He was also the author of the report that stated glyphosate does not likely cause cancer, in direct opposition to Copley's "essentially certain" findings on glyphosate's link to cancer. In fact, Copley cited data from animal studies that "it is essentially certain that glyphosate causes cancer."
In the newly unveiled correspondence, Copley said Rowland forced his staff to change reports related to the glyphosate findings and helped Monsanto to cover up the matter entirely. If the correspondence is authentic, it could drastically help the plaintiff's claim that Monsanto covered up evidence of the cancer-causing effects of Roundup.
Meanwhile, we are still awaiting the EPA's finalized glyphosate assessments about the safety of the chemical which the agency initially said would be released in 2015. The agency now says it hopes to have its assessments completed by the end of the third quarter in 2017.