News
FDA Issues New Warning Against Use Of Hyland's Homeopathic Teething Tablets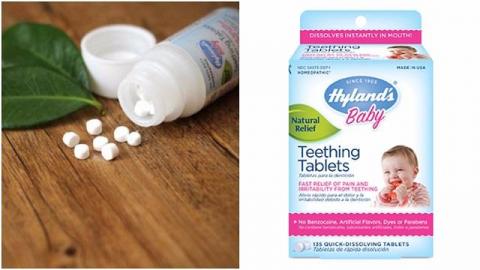 The team at Pendley, Baudin & Coffin is currently investigating cases involving injury to infants and children from Hyland's homeopathic teething tablets and gels.
On January 27th, the FDA issued a warning urging parents to immediately stop using Hyland's homeopathic teething tablets and gels because of a possible link to 10 infant deaths and reports of adverse effects in at least 400 children. The products, manufactured by Standard Homeopathic Co., the maker of Hyland's, are advertised as homeopathic, but contain the known lethal toxin belladonna, also known as nightshade, an extremely toxic plant.
The FDA previously issued a consumer safety warning in 2010 about greatly inconsistent amounts of belladonna in Hyland's teething tablets and gels. As a result, Hyland's voluntarily recalled its teething tablets. Since then, Hyland's reformulated its teething tablets and claimed it reduced the amount of belladonna in its products, before placing the teething tablets and gels back into stores. However, in its new safety alert, the FDA is warning parents of its continuing investigation and the potential link to hundreds of injuries in infants and children who have continued to use the products over the past six years, since the reformulation. 
Likewise the American Academy of Pediatrics has cautioned parents that teething tablets containing belladonna should not be used, citing the FDA's warnings and the possibly lethal side effects. If you are currently giving your child homeopathic teething tablets, the FDA advises to stop use of the product and seek immediate medical attention. In response to the FDA's latest warning, Hyland's is no longer selling or distributing its homeopathic teething tablets and gels in the United States.
The FDA lists the following as warning signs of teething tablet toxicity:
Seizures
Breathing Difficulties
Urination Difficulties
Vomiting
Muscle Weakness
Lethargy/Sleepiness
Agitation
Flushed Skin
If your child has fallen ill because of belladonna poisoning and Hyland's misleading marketing about the safety of homeopathic products, the lawyers at Pendley, Baudin & Coffin can help. Contact us immediately to learn more about your options for pursuing legal action on behalf of your injured child. We will vigorously pursue compensation for children who were negatively impacted by these dangerous side effects.