News
Chris Coffin Appointed Co-Lead Counsel in Taxotere Federal Litigation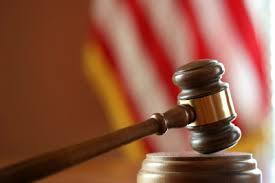 Pendley, Baudin & Coffin, L.L.P. is proud to announce Chris Coffin's appointment to a top leadership position on the Plaintiffs' Steering Committee in the Taxotere multi-district litigation. As Co-Lead Counsel in the national litigation, Chris will be responsible for managing the Plaintiffs' Steering Committee which has been tasked with coordinating the efforts of all Taxotere permanent hair loss cases for plaintiffs across the U.S.
The Honorable Kurt D. Engelhardt of the U.S. District Court for the Eastern District of Louisiana established this new leadership structure in the Taxotere litigation to ensure the efficient management of the Plaintiffs' Steering Committee.
Chris is driving the efforts of plaintiffs throughout the U.S. over claims that Taxotere, a chemotherapy drug commonly prescribed to treat breast cancer, causes permanent hair loss in women. The claims are focused on showing that the drug's manufacturer, Sanofi-Aventis, knew the serious risk of permanent hair loss associated with Taxotere, but failed to disclose it.
For more information on Chris and his expertise in litigating pharmaceutical cases, read his profile here.